L.E.A.D.
Lifelong Education for
A

ssistance

D

og instructors
L.E.A.D.-Phase I

Many of the problems which exist in the assistance dog sector today stem from a lack of a praxis-oriented, recognizedd education and certification processes for trainer/instructors. Therefore, individuals who decide to start this important and complex career have no choice other than to work without professional accreditation. At the moment, Pfotenpiloten, along with experienced, reputable European partners, has, for over 14 months, been evaluating possible ways to establish a curriculum and certification for future assistance dog trainer/instructors. We are delighted that we were able to bring together some of the best assistance dog schools in Europe to take part in this process. Now the next step is to found an independent nonprofit organization. This organization will be called L.E.A.D  which stands for "Lifelong Education for Assistance Dog Professionals".
If everything goes as planned, there will be a free, online, accessible curriculum in 2023/2024 as an Open Educational Resource (OER), as well as an independent, praxis-oriented exam and certification process.
Missing educational structures and recognized qualifications in the assistance dog sector continuously cause complications and problems. When trainer/instructors (have to) improvise and work as isolated individuals instead of within a broad, supportive network of professional colleagues, it harms everyone involved – assistance dog handlers, the assistance dogs, sponsors and, last but not least, the assistance dog trainer/instructors themselves.
Wir are delighted to support important changes in this respect together with L.E.A.D. and the support of the EU.
**Pfotenpiloten does not train or instruct assistance dog teams and does not aspire to develop a school for assistance dog trainer/instructors.**
Countries with L.E.A.D.ers
The darker color marks countries where L.E.A.D. has collaborators and supporters.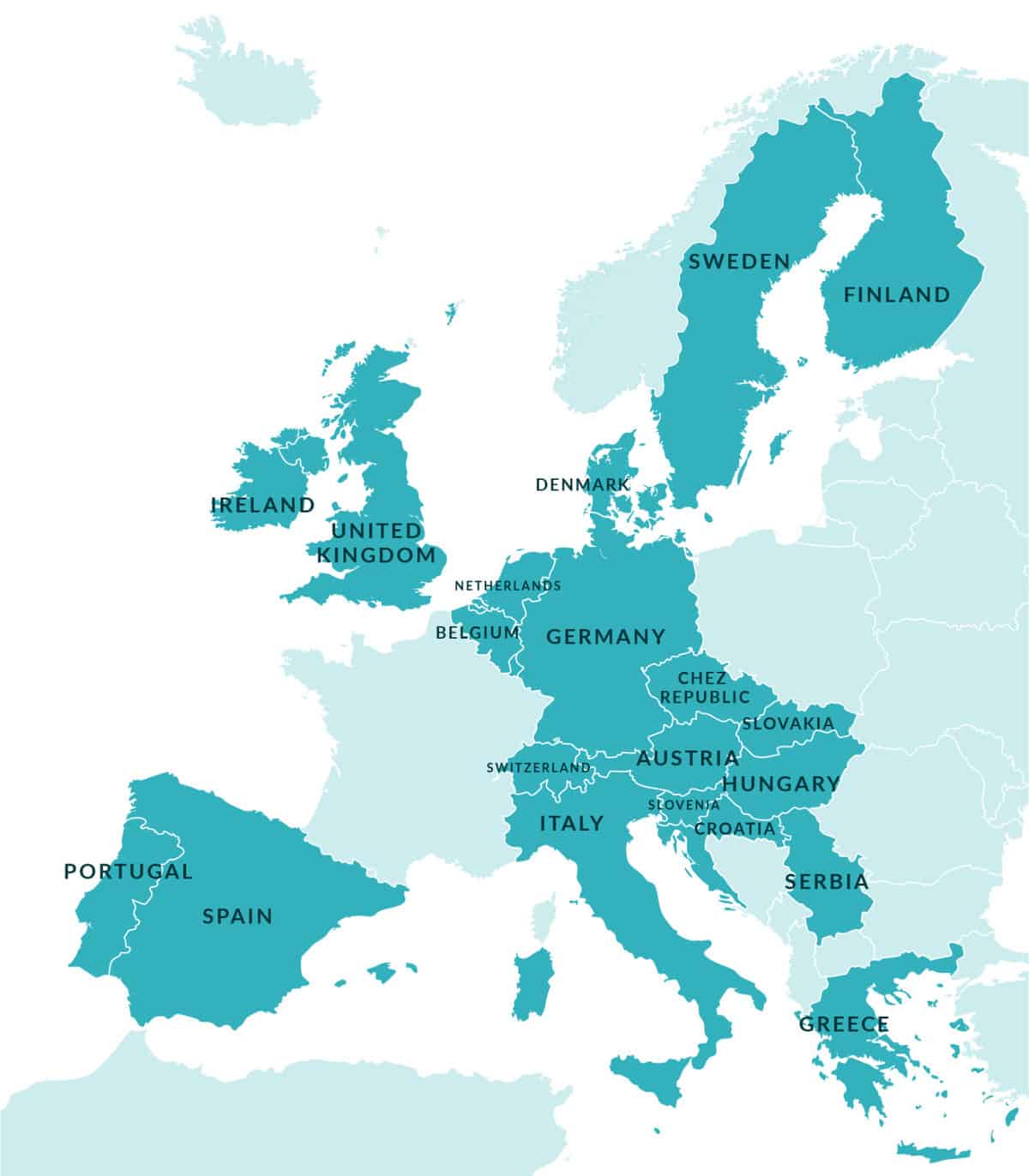 Disclaimer
The support from the European Commission to make this information public does not cheapen the content. This content solely mirrors the opinions of its creators and not that of the Commission. The Commission can not be made liable for the use of this content's information.