It was hot, and swarms of bicycles buzzed through the lively Hanseatic city in Mecklenburg-Vorpommern. Daika (Hannah's guide dog) and Mascha (Manja's medical assistance dog) led them through one of the old city gates directly into the beautiful historic city hall.
Their mission: to lobby the Committee for Family, Social Affairs and Equality for Stralsund to declare itself an assistance dog-friendly municipality. Hannah and Manja had done good preparatory work. A few weeks before, they were invited to the parliamentary group meeting of the Left Party and Manja also had a great conversation with Ms Breuer (representative for the integration of people with disabilities). So there were already advocates in the group.
At the Stralsund City Council
After the presentation of the access campaign, the only thing that remained to be clarified was why even the assistance dog law was not enough to bring people along and educate them, thus preventing discrimination out of ignorance. Daika and Mascha did their bit with their cuteness factor and so we left the round with a firm commitment that they would speak out to make Stralsund the first assistance dog friendly municipality in Mecklenburg-Vorpommern.
Assistance dog friendly
We are very confident about this, because the two teams have not encountered any barriers in Stralsund. At the Hotel am Stadtwald, for example, they received a friendly welcome, the assistance dogs stayed overnight free of charge and were allowed into the breakfast room. The fact that arrangements have already been made in the town hall for a day of action in the weeks after the summer break increases the joy of seeing each other again.
Going to Stralsund with an assistance dog? With pleasure!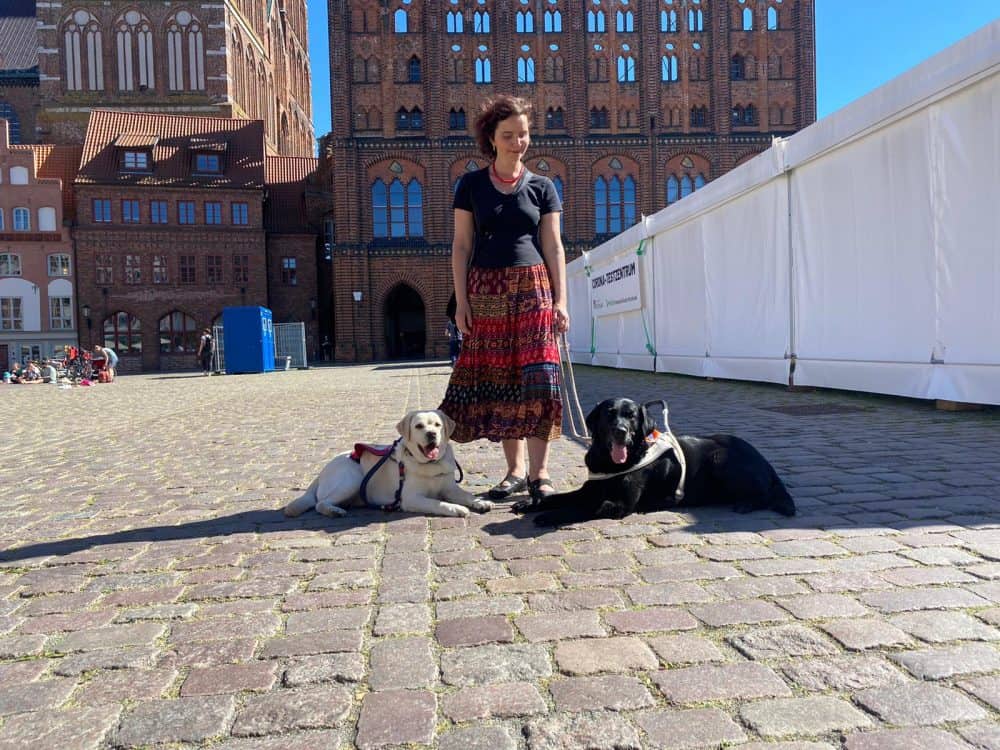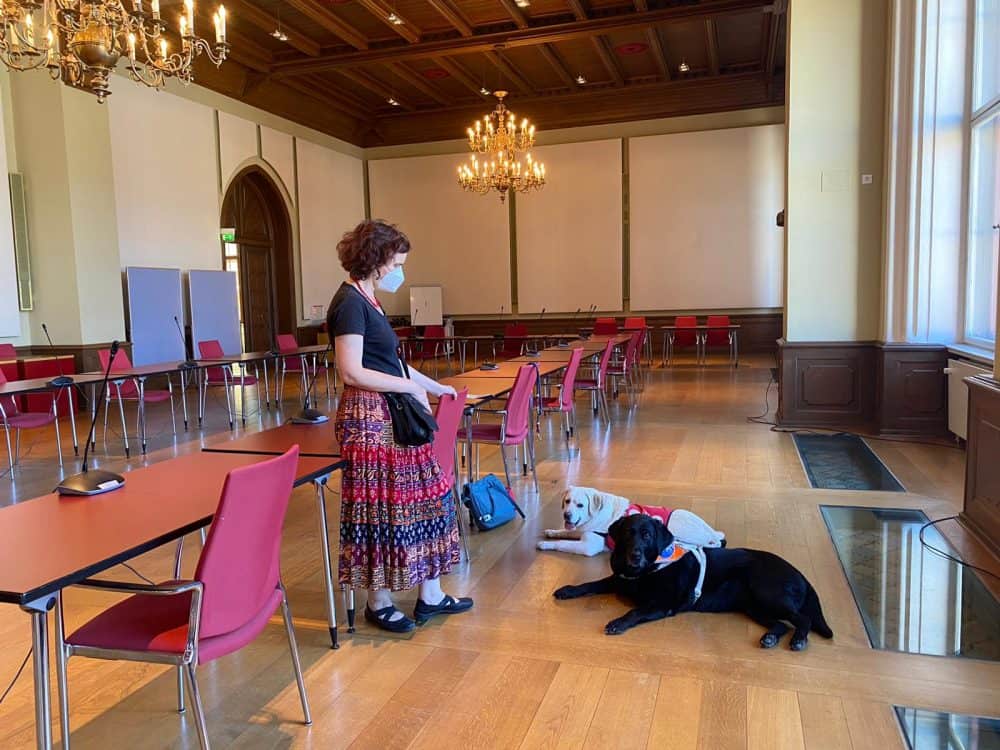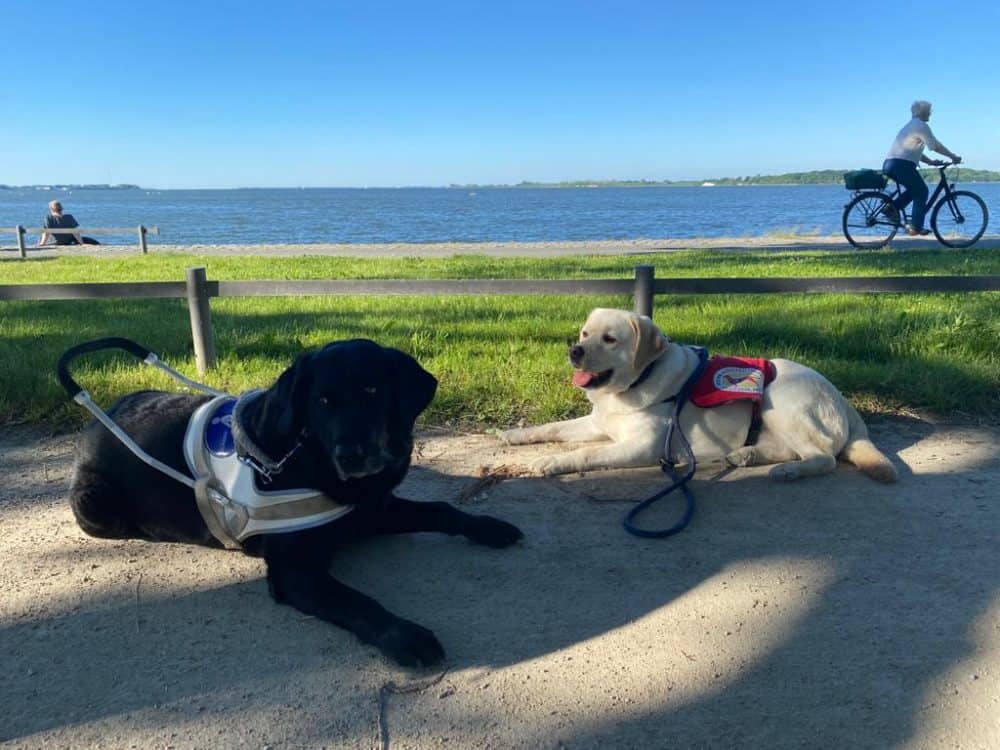 The "Assistance Dog Welcome" campaign was made possible by funding from the Federal Ministry of Labour and Social Affairs (BMAS) and the Aktion Mensch.