We have engaged over 70 chambers of industry and commerce, called IHK in Germany, in conversation and met interested and assistance dog friendly counterparts. The first publications in the IHK-magazines have now been published, many others will follow.
The fact that the IHK is so open to the topic is particularly relevant to the "Assistance dog welcome" access campaign, because every business in Germany is automatically a member of the Chamber of Industry and Commerce.
A message thus reaches exactly those decision makers who urgently need this information in order to act appropriately and informed when an assistance dog team is at the door.
Right: Chamber of Commerce and Industry Flensburg, 2/20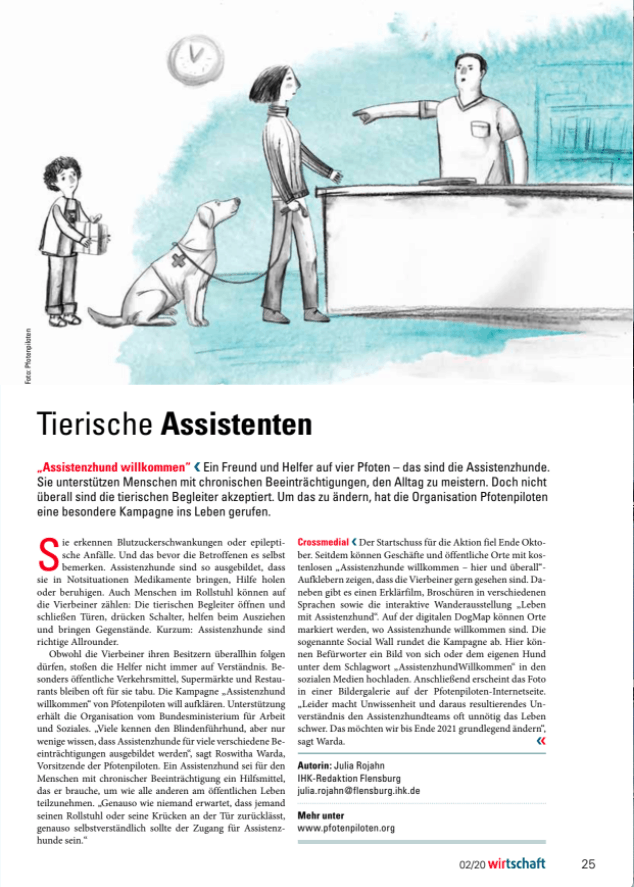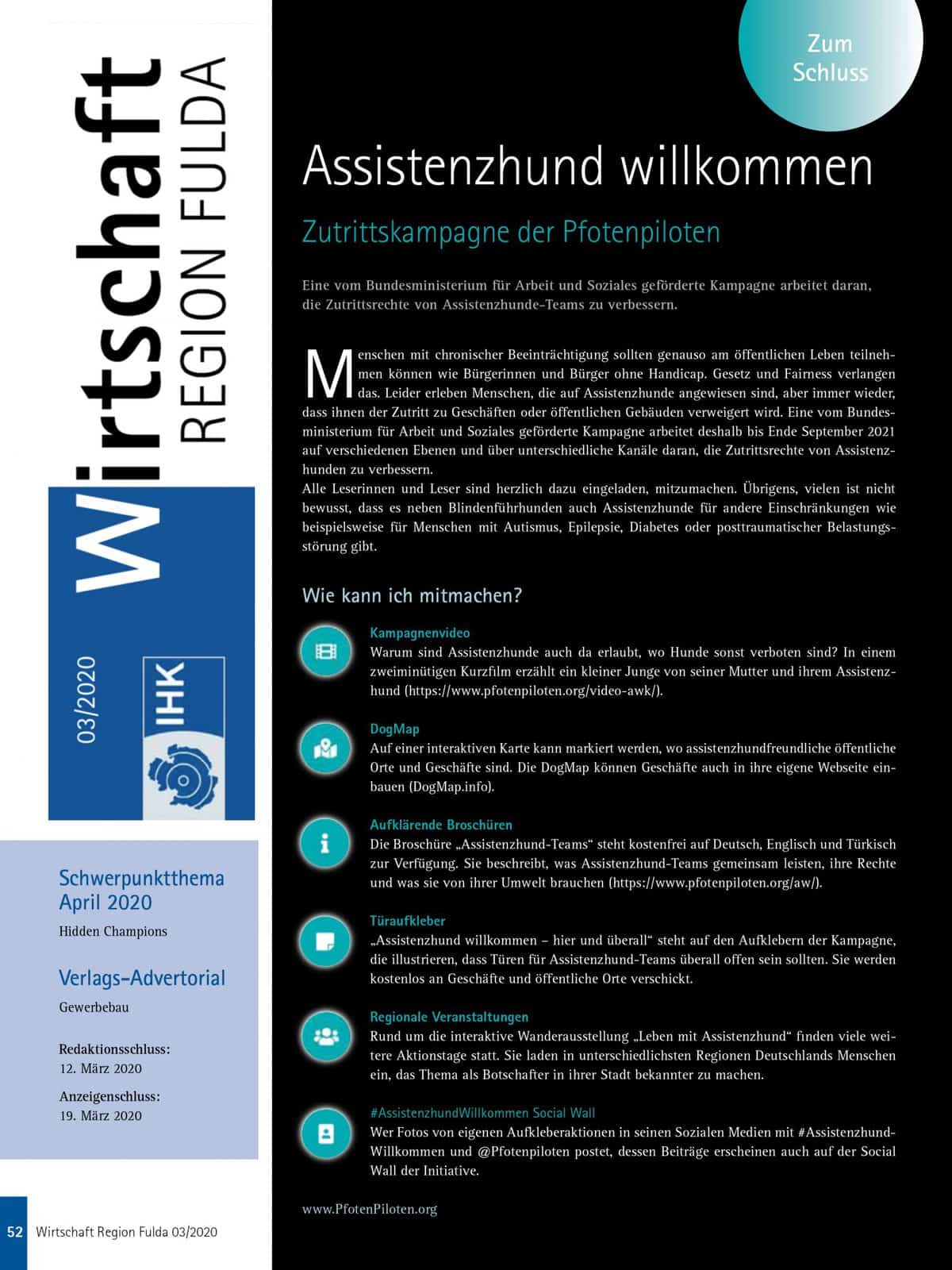 A full page of information by the IHK Region Fulda, 2/20.
</br></br></br>Another valuable publication, this time by the IHK Hagen.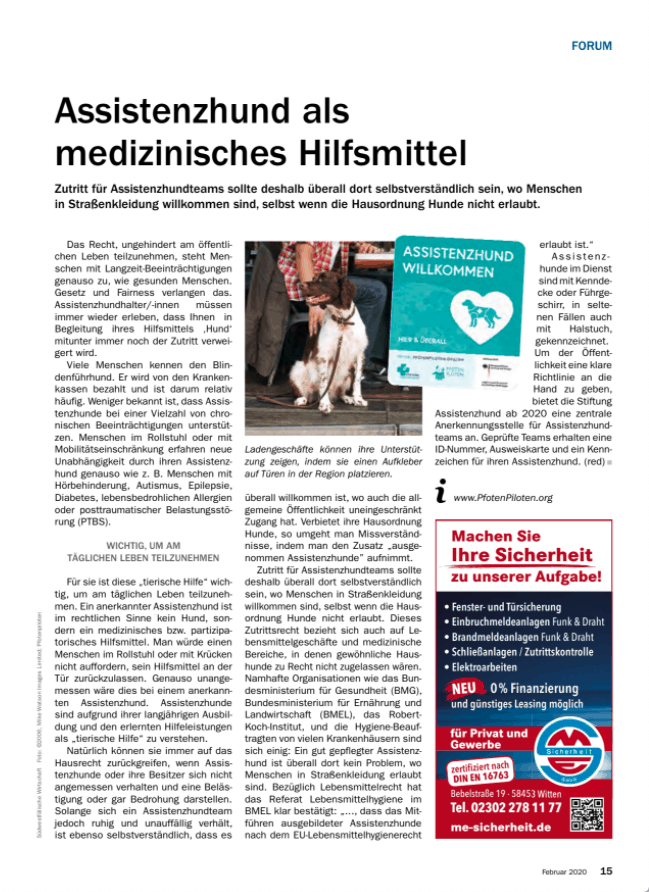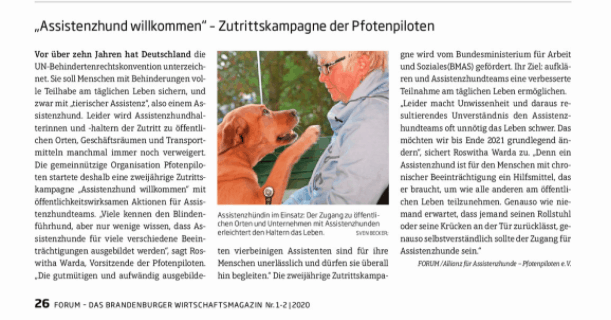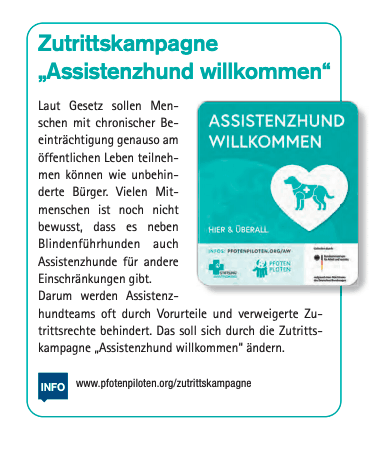 Wir danken unseren Ansprechpartnern bei den IHK ganz herzlich für das offene Ohr und die tollen Beiträge!
Links oben: IHK Brandenburg.
Links unten: IHK Karlsruhe.
Weitere Beiträge werden hier hinzugefügt.