Assistance dog welcome" access campaign
... zur Verwirklichung des Nationalen Aktionsplans zur UN-Behindertenrechtskonvention (UN-BRK)
---
Menschen mit chronischen Beeinträchtigungen sollen genauso am öffentlichen Leben teilnehmen können wie BürgerInnen ohne Behinderung. Gesetz und Fairness verlangen das. AssistenzhundhalterInnen aber wird mit ihrem Hilfsmittel Hund oft der Zutritt verweigert. Vielen Mitmenschen ist noch nicht bewusst, dass es neben Blindenführhunden auch Assistenzhunde für andere Einschränkungen gibt. Unwissenheit und Vorurteile sorgen darum mitunter für Zutrittsprobleme.
Auf verschiedenen Ebenen und über unterschiedliche Kanäle arbeitet die Kampagne daran, die Zutrittsrechte von Assistenzhundteams zu verbessern. Wir laden Sie herzlich ein, mitzumachen. Am unteren Ende jeder Webseite können Sie unseren Newsletter bestellen. Wir halten Sie gerne über Aktivitäten auf dem Laufenden (ca. fünf bis sechs Mails pro Jahr).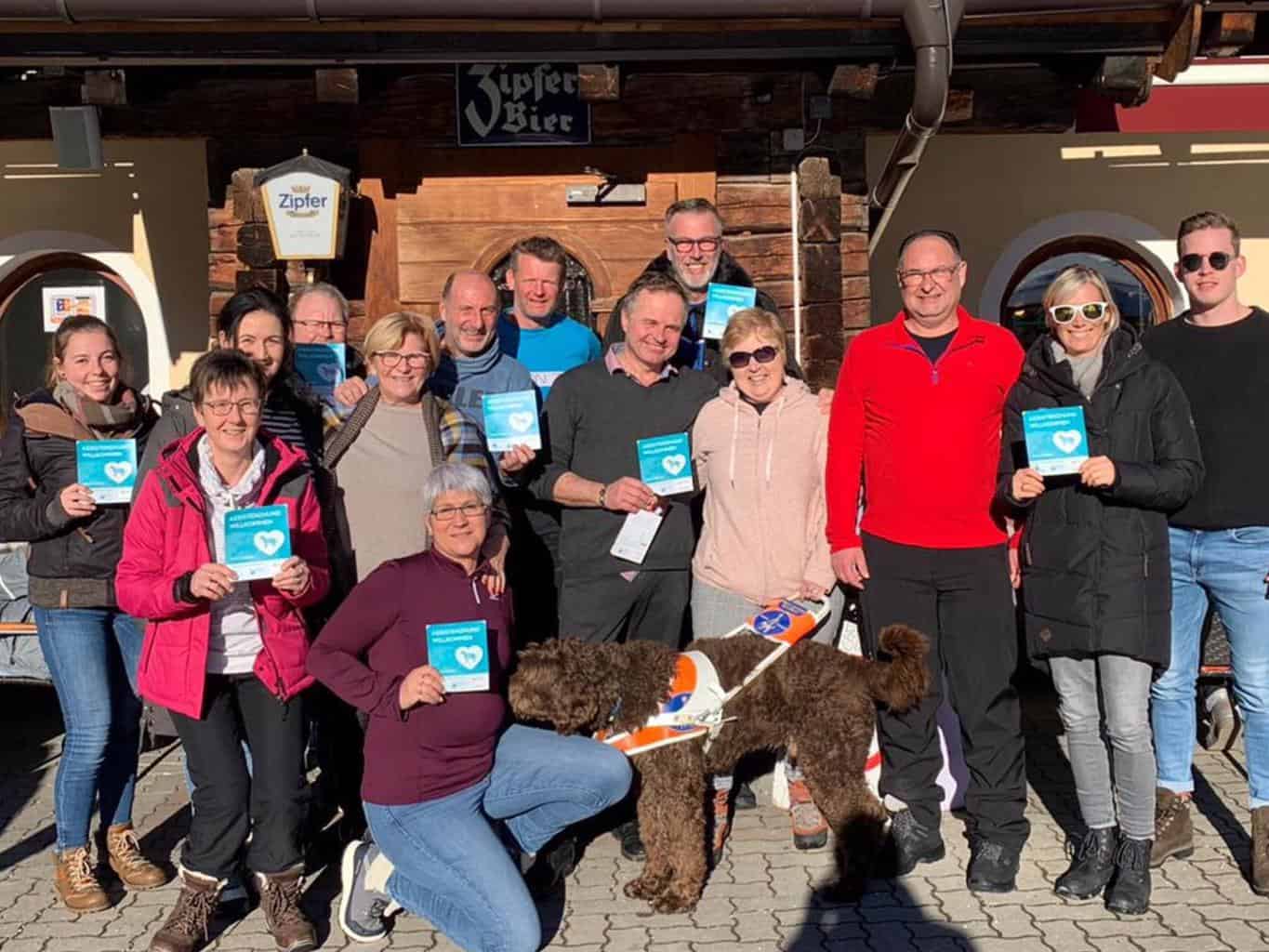 ---
The Hochalm team, like many organisations throughout Germany, supports the access campaign "Assistance Dog Welcome".